2022 Annual General Meeting


The 2022 BSCRA AGM was held on Tuesday 24th May 2022 at 20.00.
It was held as a "virtual" meeting over Zoom.
Members who subscribed to our e-Bulletin Service received notification of the joining instructions. Newsletters have been delivered to all households within the BSCRA membership area with details of the AGM Agenda, but members MUST subscribe to our e-Bulletin service to receive the joining instructions.

Attending a Virtual AGM
We have decided to hold the AGM as a virtual meeting because of ongoing COVID19 restrictions, and it will be held via the video conferencing service Zoom. To join the meeting you will need a device with a camera and a microphone, namely one of:
•
Laptop (with integral camera)

Desk top computer with a freestanding camera / microphone
You must register with our e-Bulletin service to receive the Zoom joining details.
________________________________________________
The Association's 51st AGM held
on Tuesday 24th May 2022
at 8pm
The AGM will be held as a Virtual Meeting via Zoom
Annual Report
by the Chairman
Balance Sheet and Accounts
for the year ended 31st December 2021
Election of Executive Committee
Election of Accounts Examiner
The AGM formalities will be conducted according to the rules of the Association as shown on our website. Members should take specific note of Rule 16 relating to nominations and Rule 17 on voting
.
8.30 Members' Forum
a)Jacqueline Totterdell, Group Chief Executive Officer, Epsom & St
Helier University Hospitals & St George's University Hospitals
NHS Foundation Trust.
James Blythe, Managing Director for Epsom & St Helier NHS Trust.
b) Questions from Members


9.30 Close (Approximate timing)
Accounts for year ended December 2021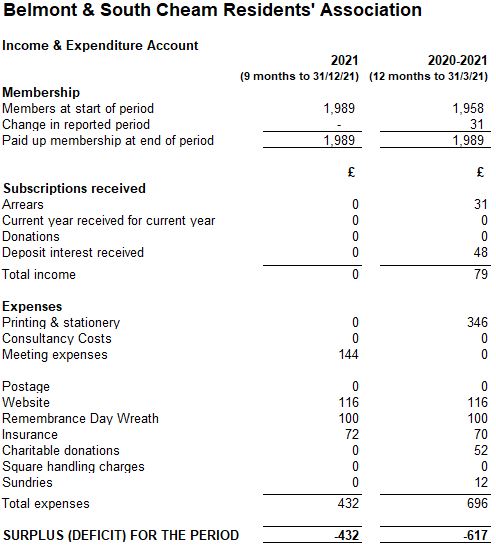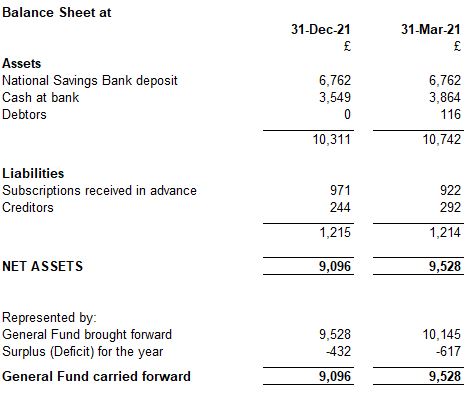 Minutes of 2022 AGM held on 24th May 2022 to follow